St Martin St Maarten Restaurant the Excellence of Gastronomy 
Actuality – Le String Beach @ Orient Bay
RESTAURANT – CRÉOLE – FRANÇAISE
Bar de plage, Cuisine créole, Cuisine française
Dans un décor de carte postale, le String Beach offre un cadre idyllique qui se savoure autant que sa bonne cuisine française et caribéenne.
La terrasse ouverte et les deux carbets en bois sur le sable vous invitent à déjeuner au rythme des Tropiques face à l'îlet de Green Caye, posé sur la mer juste en face.
Une belle mise en appétit qui vous donnera l'envie d'un bain de mer avant de vous attabler.
ACTUALITY Gastronomy Festival
See you from November 11 to 22, 2023.
After the success of its first two editions, the Saint-Martin Gastronomy Festival returns!
11 days during which we will celebrate together the flavors of Saint-Martin cuisine, and the talent of the professionals who make Saint-Martin the gastronomic capital of the Caribbean.
Workshops, tastings, Gastronomy Village, restaurant events…
We have in store for you a very rich initiatory journey for your taste buds, orchestrated by local and international chefs.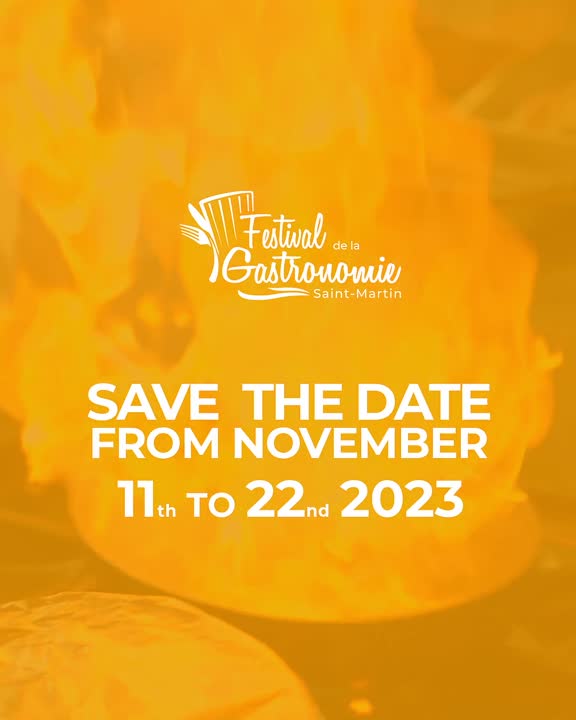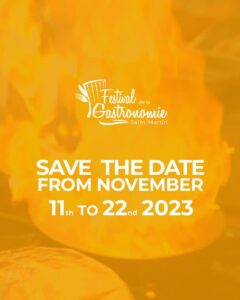 The art of being the gastronomic capital of the Caribbean
Immerse yourself in the shades of blue, from the turquoise sky to the azure sea, and take the time to discover Saint-Martin & St Maarten through its culinary traditions, from French gastronomy to Caribbean flavors.
Upcoming Events  Restaurants in St Martin St Maarten: Culinary delights
Known as the « Gastronomic Capital of the Caribbean, » St. Maarten/St. Martin offers the widest variety of cuisine and prices of any other island in the world! We boast well over 300 restaurants serving anything from local BBQ ribs and chicken to first-class French fare cooked by famous chefs imported for the season from Paris.
One such chef, searching for a lighter side of French cooking for those vacationing in warmer climates, invented Nouvelle Cuisine right here in Grand Case.
DISCOVER and Visit Restaurant Anse Marcel Beach      
An invitation to delicious journeys.
"A unique experience in Paradise"
Rainbow Café is set in a bohemian chic atmosphere right at the Grand Case water's edge.
Serving breakfast, lunch & tapas.

ROOFTOP LOUNGE
Breakfast
The brand-new rooftop lounge is where you can get lost in the mesmerizing views over Grand Case Bay.
Sit in one of the beautiful macrame swings and enjoy breakfast from 8:00 – 11:00
Indulge in Rainbow's selection, from yogurt with fresh fruits to avocado toast, French pancakes, and Belgium waffles.  There is something for everyone. Every Saturday there is live music during breakfast.
BEACH Grand Case Beach
Rent a beach chair on the gorgeous beach of Grand Case overlooking the Caribbean turquoise waters with yachts floating around and Anguilla in the background.
Taste !
From the small traditional and legendary restaurant to the large gourmet restaurant, St-Martin & St Maarten is undoubtedly the essential destination for all lovers of good food. Other than local style and French culinary delights, worldwide cuisine is well represented on the island, with choices from Italian, Tex-Mex, Thai, Vietnamese, Indian, Japanese, and Chinese, to name a few. Several outlets specialize in health foods and vegetarian menus. And you will be astounded by the extensive wine lists and cocktail menus offered by many of the island's dining havens. Prepare to put on a few pounds in St. Maarten/St. Martin!
Our selection of the day
Welcome to Loterie Farm Nature reserve & sanctuary
Loterie Farm is probably the only example on St. Martin of a private nature reserve. At Loterie Farm, we've made it our business to protect all 54 hectares of this beautiful countryside set deep in the interior of the island     
Reservations must be made at least 24 hours in advance.
You will receive confirmation from the restaurant by email.
Living a successful experience in St-Martin goes through the choice of your evenings and your restaurants!